Incubators
The Incubator at SZABIST lets ZABSolutions not only have access to the SZABIST faculty expertise and facilities, but is able to have an insight to the state-of-the art software engineering and research projects under progress on campus. The incubator works under the guidance of ZABSolutions development staff and SZABIST research faculty.

At the Incubator, the students work in a supportive and productive environment with access to business support networks. These components minimize the risk factors as not only will ZABSolutions scrutinize each and every step of development, but it is rechecked and closely monitored by the expert SZABIST faculty as well.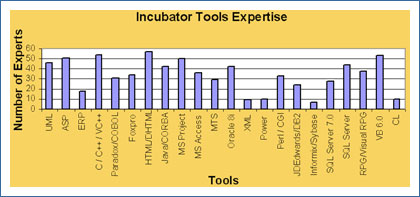 The objectives of SZABIST Incubator under the guidance of ZABSolutions are:

- To provide a practical framework for knowledge and technology transfer.
- To create the confidence and competencies for building software and technology enterprise culture among the local community.
- To involve postgraduate students in software research and development.
- To provide high quality research and constancy services as a resource for companies.
- To enhance partnerships between the Industry and the Academia.
- To provide faculty and the students with innovative support facilities.

A large number of projects are currently under development at the incubator. ZABSolutions is looking for strategic partners/venture capitalists who would be able to add a commercial value to these projects.